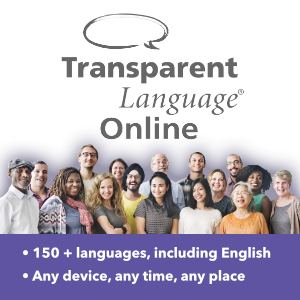 Learn more than 100 languages at home or on the go with your MORE library card.
100+ languages (and growing!):From Afrikaans to Zulu, the number of languages available to learners is constantly growing.
Tablet compatibility: optomized for touchscreen use on Android™ tablets and iPads, Transparent Language Online works on virtually any Internet-connected device or computer.
Extensive English collection:With paired English materials for speakers of 25+ languages, intermediate- and advanced-level courses, an American Citizenship Test Prep course, and more, we have the tools for every English learner.
Core skill-building activities:Listening, speaking, reading, and writing are the four pieces of the language puzzle. Put them all together through dozens of learning activities, including pronunciation practice and typing tasks.
Alphabet lessons:You can't learn to read or write if you don't know the alphabet. Get learners started on the right foot with full-length alphabet courses.
Usage tracking:Real-time, continuously-updated usage reports help you measure ROI through an administrative portal that is accessible 24 hours a day, 7 days a week.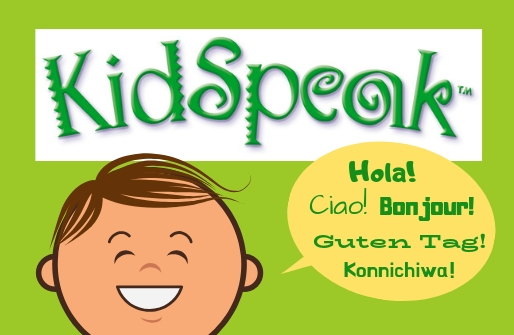 Included in Transparent Language Online for libraries, Kidspeak is a fun, easy-to-use language-learning program for young learners.
Available languages:Chinese, English, French, German, Italian, and Spanish.
Age-appropriate content:Designed for ages 6 and up, children will learn words and phrases suitable for their age, needs, and interests.
Engaging activities:Combining animations with over 40 interactive activities, puzzles, and songs, each language is hosted by a fun cartoon "friend" and his or her playful pet, using only the language being taught.
Important skill development:Using the successful immersion approach preferred for young children, they'll learn the alphabet and word recognition, simple sentences, how to use plural and singular, how to distinguish between words that look and sound similar, simple addition and subtraction, how to tell time, number recognition (matching numbers to written words), and correct pronunciation.
Dozens of topics:No matter what they're interested in (clothing, school supplies, sports, travel, weather, and more), your children will be on their way to learning a new language in no time.
Hundreds of words and phrases:Add to your children's seemingly endless vocabulary (and energy!) with over 700 words and expressions per language and 3 levels of difficulty.